Bitcoin
Ant Training Academy issues schedule for the 2021 session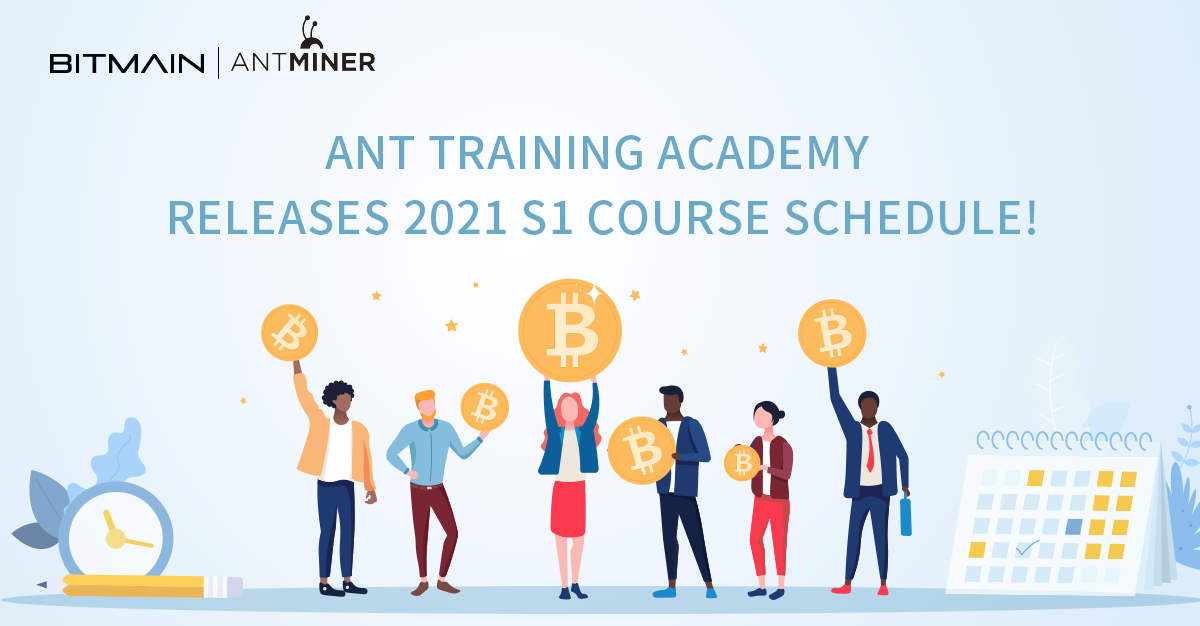 Register now to get a special offer for the new year and an additional surprise
Looking ahead to 2020, an unparalleled year, Bitmain's Ant Training Academy (ATA) has made some significant and immediate adjustments to ensure that trainees around the world receive effective training courses. From now on, ATA releases its S1 2021 course schedule and is a special deal for early birders.
2020 Milestones of Ant Training Academy
April – Launching online maintenance training locally and abroad
May – Global Mining Forum and GMF Chengdu Summit
June – On-site training courses on energy maintenance in China released, improve course preparation (compulsory and optional courses)
June – Strategic Partnership with ViaBTC Pool for ATA Scholarship Program
July – Antminer S19 Site Maintenance Courses
August – Antpool's Online Live Stream Event
October – On-site course upgrade in China (from A-level courses to long-term/short-term courses)
November – Antminer S19 Online Maintenance Courses
November – Bitmain Mining Summit
December – Reward the client at the end of the year.
2020 ATA Maintenance Training Course Data at a Glance
In 2020, Ant Training Academy held 13 on-site maintenance training sessions, with over 90 registered participants with a 100% qualification rate.
Due to the global impact of the Covid-19 pandemic, the ATA has also launched online courses just in time to help those in need of Antminer maintenance training. In 2020, ten online courses were launched in China, while seven were held abroad, with more than 140 trainees from all over the world participating. Among the assessment participants, the approved rate for domestic trainees was 66.7% and 75% for overseas trainees.
2020 ATA trainees by statistics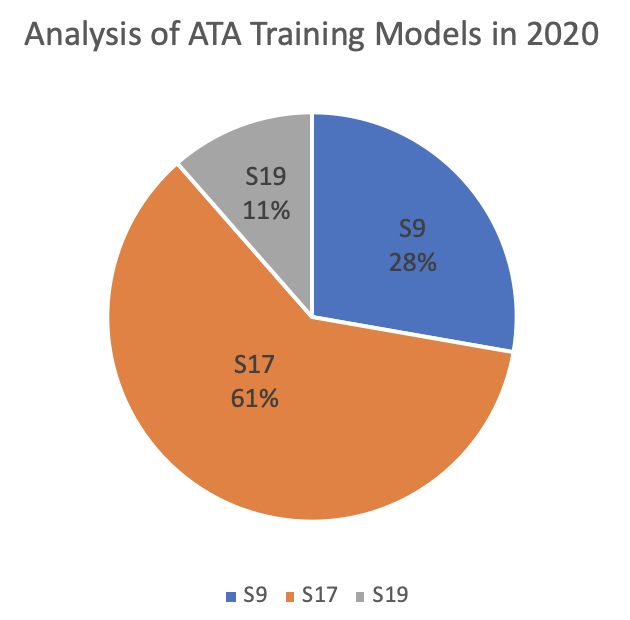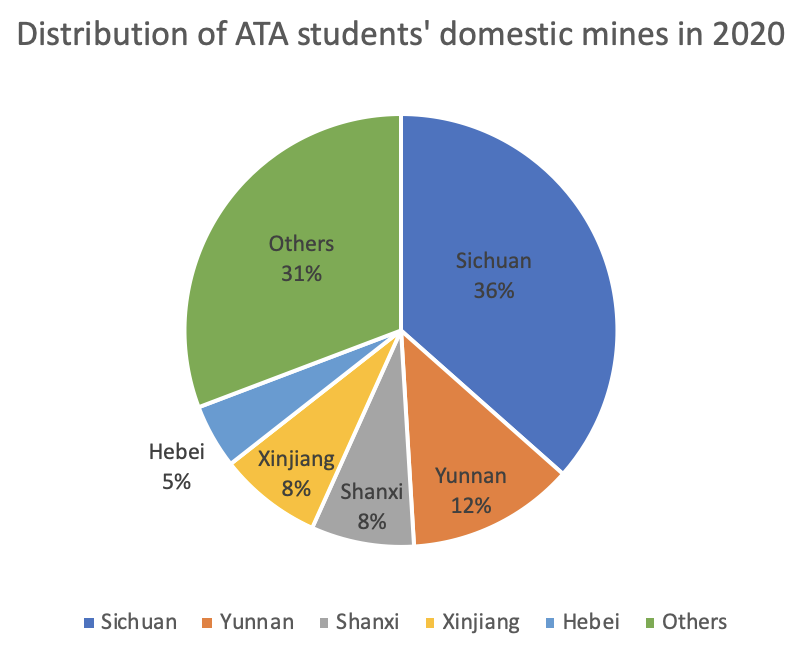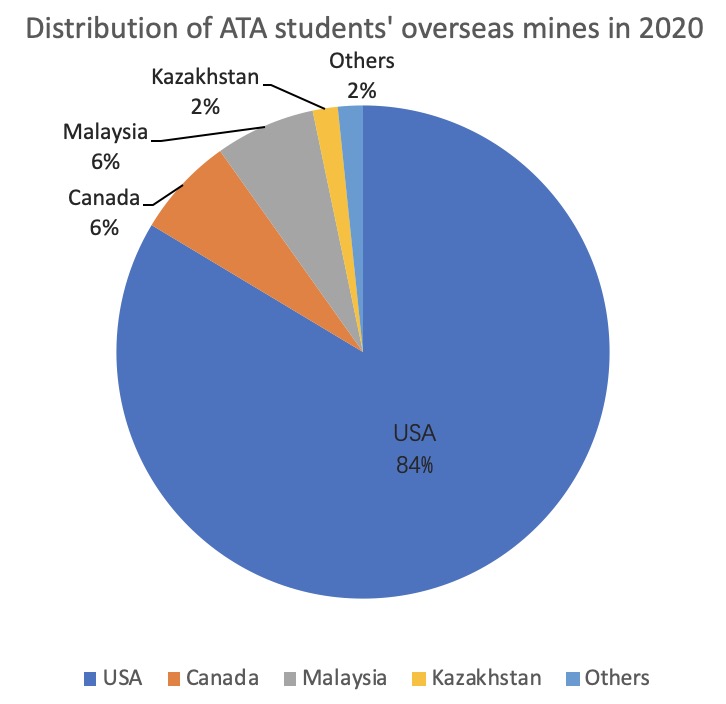 2021 preview new cycle and special deal for early birds
2021, ATA will continue to upgrade and enrich course offerings to meet the diverse needs of trainees, with more enhanced career guidance and work experience. The S1 2021 course schedule has been released and is now open for submission:
March 8The tenth -20The tenth Online local training course
March 15The tenth -26The tenth Online training course from abroad
March 8The tenth -20The tenth On-site long-term local training course
March 15The tenth -19The tenth On-site short-term local training course
* Please note that the actual schedule is subject to specific arrangements
As a large part of the Bitmain community, ATA takes our trainee experience as a priority. As 2021 approaches, ATA is offering a special early bird discount offer.
Those who complete registration and payment for the new course between January and April 2021 will receive:
$50 off voucher on purchase of course materials
A chance to win a $300 registration discount
Extra surprise when sharing
Helping to post the offer on your social media will get you a chance to win an extra surprise. Between 2021 Jan 20The tenth up to 24The tenthShare this post on your Facebook or Twitter, and we'll give a $20 discount voucher to those who can get more than 68 likes on their shared posts.
Just remember to send us a screenshot of the post with your correct name, phone number and email address Antminer to [email protected] or Official Facebook / Twitter accounts. The coupon will be given to your corresponding official website accounts by January 31stStreet, 2021.
Limited offers only. Priority-access service!
* Antminer serves the right to translate.
———————-
Liked this article? Share it with others:







Follow us for the latest news and articles: