Bitcoin
Bitmain announces new repair site in New Hampshire, USA to support more customers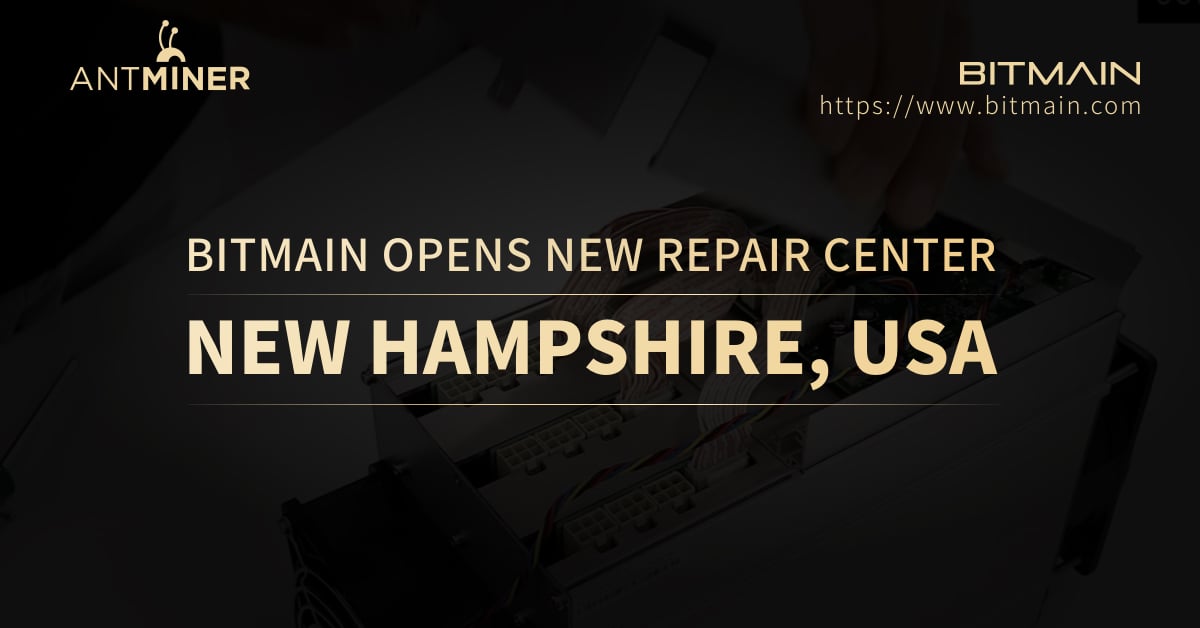 Dear customers,
We are pleased to announce the opening of a new repair site in the United States on March 1st to better support customer needs. Please refer to the details and feedback below and thank you for your continued support and trust!
USA-NH delivery address:
Name: BO CUI
Company Name: GREAT VOYAGE INC
Address: 472 AMHERST ST UNIT 5, NASHUA, NH 03063. US
Tel: (339) 532-7094
Business hours: Monday – Friday 9:30 – 17:30 (local time)
Notice:
This site only accepts shipments from the USA. Shipments outside the US will be returned to the sender. This repair site will accept a bill of lading of 50 units or less. The waybill over 50 years old must be returned to the Hong Kong location for repair.
You bear the costs of returning defective products to our repair location, including any/all customs clearance fees. If defective products are returned without insurance, you bear all risks associated with transportation. Bitmain will not be liable for any losses or damages. Please check and choose DDP shipping term.
———————-
Liked this article? Share it with others:






Follow us for the latest news and articles: