Bitcoin
Leading the market with long-term investments, the second batch of Antminer S19j is quickly sold out again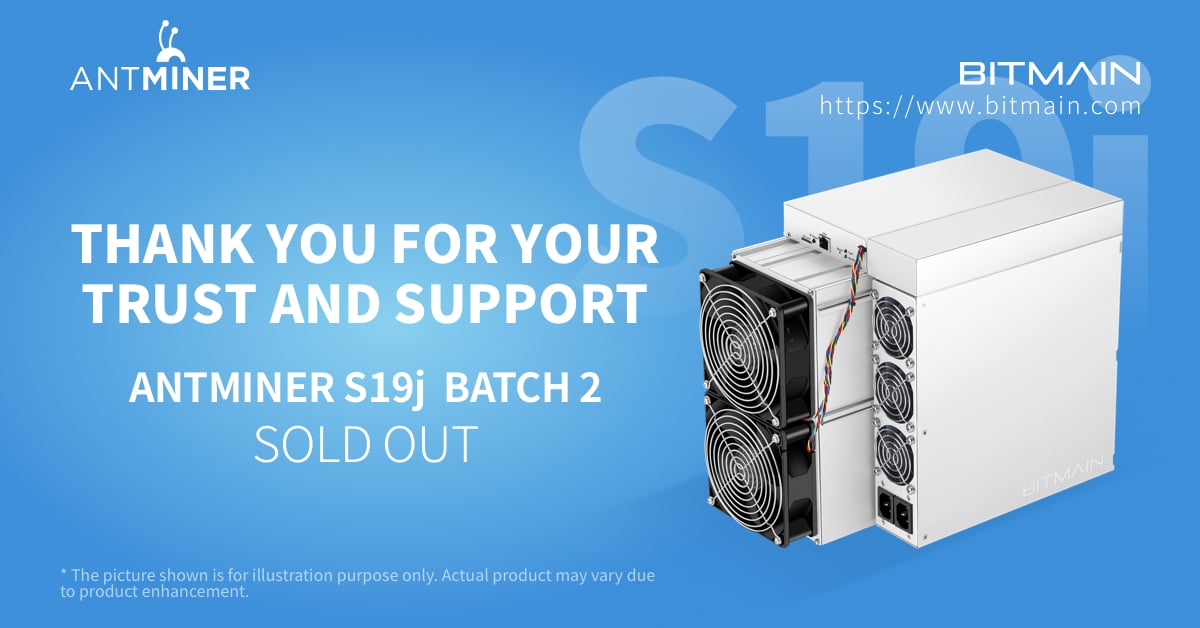 The second batch of Antminer The S19j sold out quickly, once again confirming the market's complete confidence and trust in it Bitmainproducts.
Established with excellent R&D and supply chain system, Antminer continues to provide customers with the latest computing power and energy efficiency ratios in the industry, becoming a well-known choice for many long-term customers investment clients. Antminer 19 Series inherits Bitmain's known excellent reliability, performance, and quality, while providing comprehensive after-sales service to customers to maintain and guarantee high-quality mining operations. The life cycle of Series 19 is expected to be more than 5 years.
With the global cryptocurrency mining industry entering a new stage of large-scale and mature development, Bitmain will continue to develop computing power technology, enrich the resources of mining pools, mining farms, and cloud computing power platforms to provide customers with better products and services. Bitmain values ​​long-term cooperation with its customers, and will work closely with everyone to deal with the changes and fluctuations in the cryptocurrency market and achieve the strategic goal of win-win cooperation.
———————-
Liked this article? Share it with others:






Follow us for the latest news and articles: