Bitcoin
Bitmain Partner Summit 2021 was successfully held, creating a stronger platform to promote a win-win partnership approach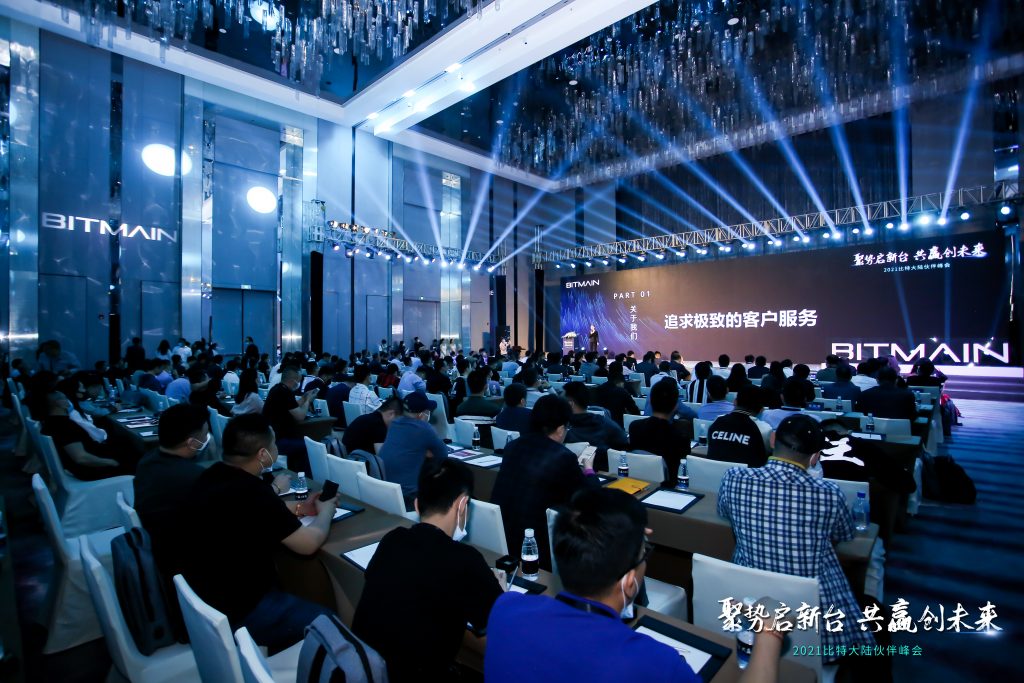 on March 12 Bitmain "Bitmain Partner Summit 2021" held in Shenzhen, China. The summit aimed to promote a new win-win partnership approach with the company's clients and partners for the future development of the mining industry. Several Bitmain suppliers, customers and strategic partners gathered at the summit. The summit was attended by Chairman of the Board Zhan Ketuan and several company executives.
At the meeting, Mr. Jan delivered a keynote speech on the current situation of the industry and reform trends. Several executives from Bitmain also shared the corresponding presentations on their respective sectors.
Mr. Zhan noted that the current cryptocurrency mining industry has entered a mature and stable period. As the total market capitalization of global digital currencies approaches $2 trillion, new changes have occurred in the global distribution of computing power. The share of computing power expanded abroad and shares of the crypto mining concept appeared in the American capital market.
Since its inception in 2013, Bitmain has had the ambition to develop advanced technologies and continuously innovate to achieve long-term technology leadership. At present, the Antminer brand covers all the mainstream cryptocurrencies of POWs and has maintained outstanding performance and gained the largest market share in the world.
Mr. Zhan also outlined Bitmain's future development policy, stating that the company will continue to expand its computing power development. Adhering to the concept of "openness, cooperation and win-win partnership", Bitmain aims to achieve long-term cooperation with excellent supply chain partners and will continue to enrich mining pools, data centers and cloud computing services. Environmental partners in the fields of energy, energy recycling, etc. will provide a strong guarantee for the long-term investment of customers.
Distinguished Supply Chain Partner Awards Ceremony
Bitmain has always been committed to providing the world with the best computing power chips. Antminers' annual production has reached one million units, requiring hundreds of millions of chips. The realization of the brand was made possible by the support of leading technology and abundant output from excellent Bitmain suppliers.
Sun Yonggang, Director of IC Operations at Bitmain, said that in the face of increasing market demand and fluctuations in production capacity, Bitmain will offer superior suppliers with exceptional operations, especially under the pressure of the global epidemic and increasing market demand. Bitmain will work with multiple supply chain partners to promote stable supply and production of mining hardware.
Recognizing the long-term contributions of supply chain partners, Bitmain has awarded 24 3D Supply Chain Partners Excellent for Chips, Processing Services and Materials.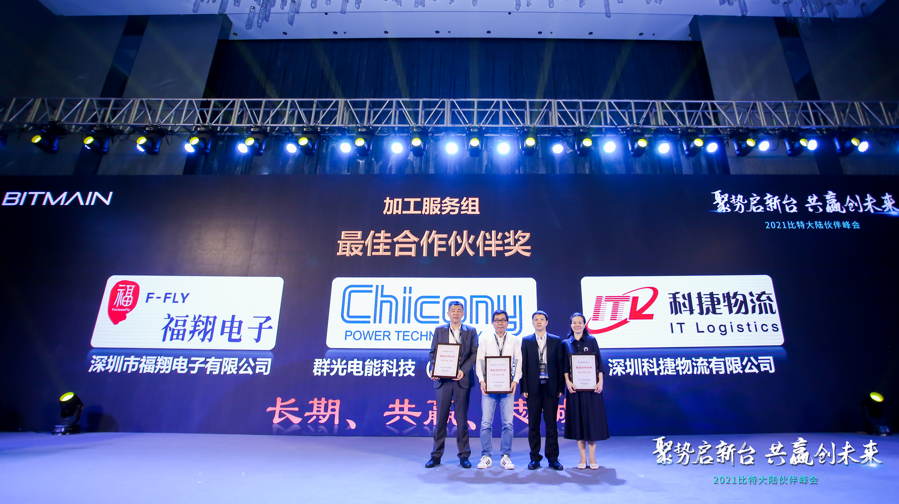 Enable Bitmain's business model
Du Shisheng, Vice President of Mining at Bitmain, shared the plan to roll out Bitmain's mining hardware business. Since the launch of Antminer S19 series, it has led the global market with the industry's best computing power, energy efficiency ratio, quality and after-sales service. Series 19 has upgraded foil enclosures, integrated heat sinks, and anti-corrosion designs for the hash plates. The product life cycle is expected to be more than 5 years in operation with long-term investment. Doe said Bitmain's long-term sales strategy will adopt an ordering method with insured items. At the same time, he noted that after Antminers has been shipped out of the factory, it is just the beginning of Bitmain's services to its customers, whether it is data center construction, operation and maintenance, professional software services, maintenance requirements, or more. related posts.
To grow talent, Bitmain will use the experience accumulated over the past eight years as a guide to solve uncertainties in the industry, and in various areas such as data centers, mining pools, cloud computing, water cooling, and energy recycling, Bitmain will adhere to the principles of openness, cooperation and win-win partnership. Bitmain will select multiple partners to lead the industry environment towards success.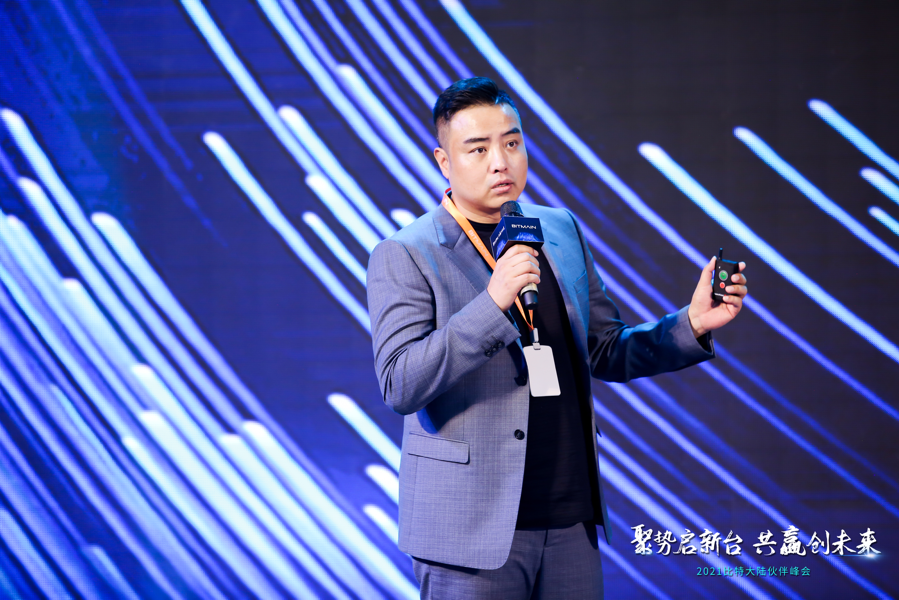 Gao Yu, COO of AntPool, presented the company's future development plan. He believes that as the mining industry enters into greater scope and specialization, the mining community is gradually moving from individuals to institutions and companies, and from this, audit problems arose due to the demand for listed companies. Therefore, AntPool will create a professional SaaS service platform for these important points and will provide customers with a more user-friendly interface, complete functionality, and rich and transparent features. The company will also provide clients with professional financial services.
In addition, Guo Yiliang, Head of Operation and Maintenance at the Bitmain Supercomputing Research Center Institute, discussed the distribution of global mining resources, analysis of environmental changes, replication of mining strategies, and the development and sharing of high-quality global energy resources, and water. Refrigeration trends, operation and maintenance services.
In terms of service innovation, Chen Jie, customer service manager at Bitmain, noted that Bitmain's customer service team adopts a common response model for manual and smart services, and actively accepts customers' diverse needs in terms of business, support, and after-sales. The company will continue to support and provide the best customer service.
The annual procurement agreement signing ceremony for the win-win partnership
At the summit, Chu Feng, Vice President of Asset Management at Bitmain, held an annual acquisition signing ceremony with 13 companies. Companies: 大陆 方舟、 The9、 Wayi, Valarhash, 西 进 数据, Atlas Mining、 Code Chain New Continent、 Feixie Technology General Mining Research、 Parallel Ventures、 Core Scientific、 Phoenix Technology and Powerry.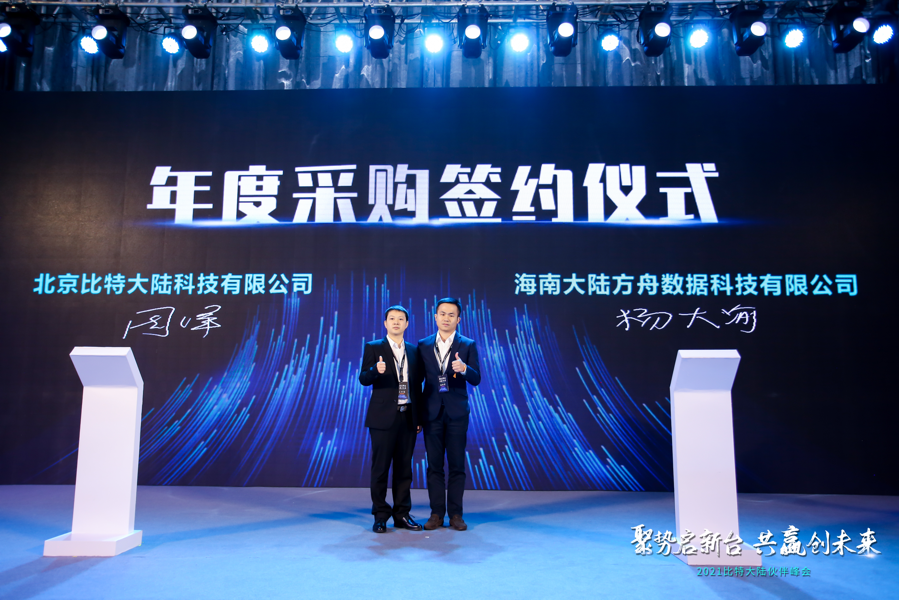 Bitmain has always attached great importance to growing partnership with quality clients for "long-term planning, investment value, loyalty, and win-win partnership". In addition to achieving the best energy-efficiency ratio, cost-effectiveness, manufacturing quality and after-sales service, the company will also provide exclusive services to 'Valuable Clients'. Ensuring production capacity to ensure that these critical customers can acquire a certain number of miners, to better allocate funds and resources to data centers.
Also, two premium partners from Bitfufu and 大陆 also shared the topics at the end of the summit. Lu Haiyi, director of Bitfufu, presented the company's commercial advantages. With the mining industry entering a new phase of globalization and specialization, Lu said, cloud computing has more room for development. As the official cooperation of Bitmain and the unified computing platform, BitFuFu provides users with more professional and open mining services. In the future, BitFufu and Bitmain will carry out in-depth cooperation in various aspects such as mining hardware, data centers and mining pools, and jointly explore the standardization of computing power. The two companies will jointly carry out the first sale and supply of new generation products, jointly developing the global market.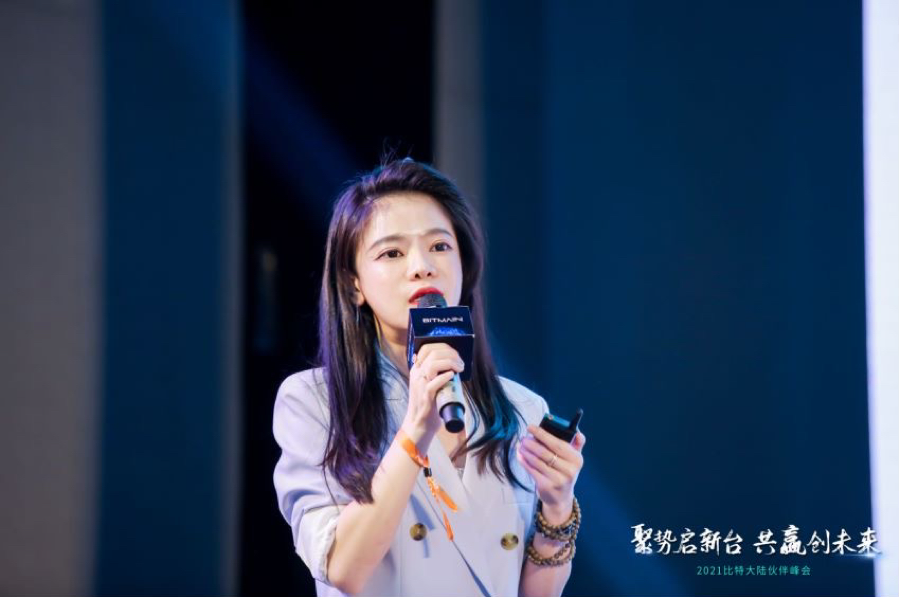 Sun Li, Chief Financial Officer of ركز, focused on the prospects of implementing blockchain in the new era. As a pioneer in the center of blockchain distributed computing, 大陆 will dedicate itself to creating a "blockchain+" business model. With the blessing of blockchain technology, Sun said, the core functions and applications of the digital platform can be upgraded and transformed, which will generate a stronger driving force for the economy and society.
Bitmain Partner Summit 2021 was successfully held and witnessed the growth of Bitmain and its partners. Zhan Ketuan said, "In the current era of rapid development and changes in the global cryptocurrency and mining industry, Bitmain will work with more customers and strategic partners and aim for a win-win partnership. Bitmain will continue to focus on developing computing power and a customer-centric strategy to provide customers with more excellent products and innovations. Diversified service and long-term investment guarantees, and create a better environment for the common prosperity of the industry."
———————-
Liked this article? Share it with others:







Follow us for the latest news and articles: