Bitcoin
Bitmain signs landmark deal for 42,000 Antminer S19j miners using Riot Blockchain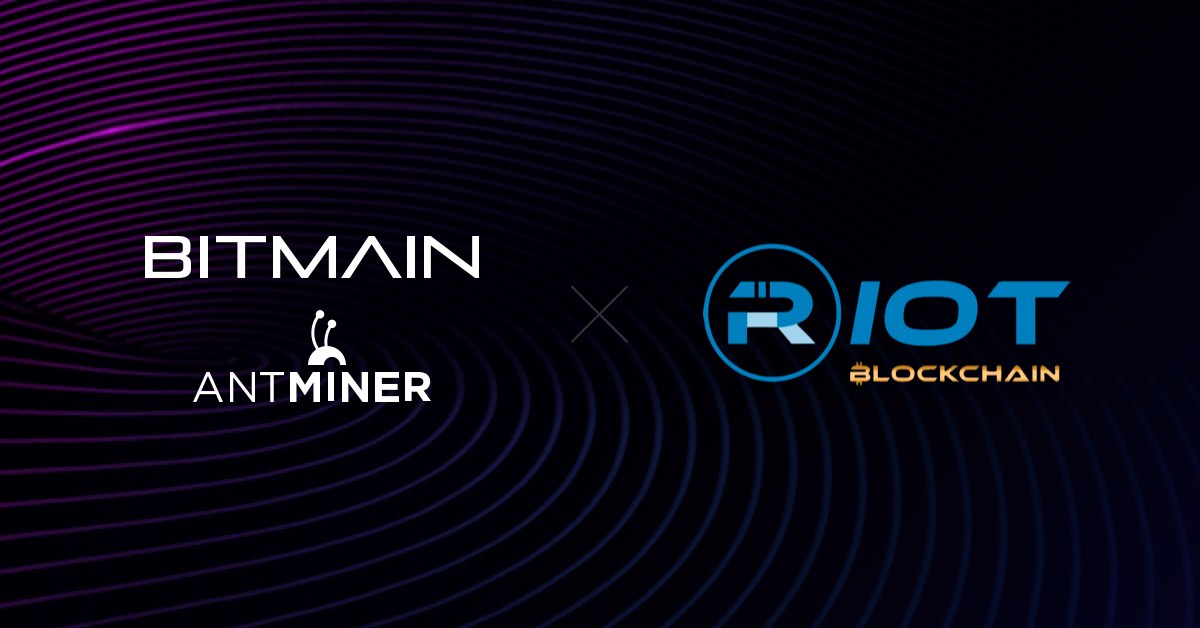 Once the new miners are published, Riot Blockchain will double its total hash rate to 7.7 EH/s
Hong Kong, April. 08, 2021 – Bitmain The world's leading cryptocurrency mining hardware company today announced a new purchase of 42,000 Antminer S19j miners with Riot Blockchain, Inc. ("Blockchain riot"Or "Riot"), a Nasdaq-listed cryptocurrency mining company. At least 3,500 Antminer S19j ASIC miners are scheduled to be delivered to Riot per month starting in November 2021, with the rest slated to be delivered and published until October 2022.
The new $138.5 million purchase represents a solid strategic plan and a milestone for Riot to increase the bitcoin mining hash rate. Once the new miners are fully deployed, Riot is expected to gain significant hash rate growth to 7.7 EH/s, nearly doubling the company's previously estimated mining rate capacity of 4.0 EH/s by October 2021.
"We are excited about our long-term collaboration with Riot as it continues to solidify its growth and position as one of the world's leading bitcoin mining companies. This growing partnership is also a strong testament to our S19j. The model has inherited the Antminer S19 chain's impressive hash rate and industry-leading manufacturing quality with Excellent Energy Efficiency Irene Gao, Antminer Sales Manager for NCSA District, Bitmain, said the new arrangement for Bitmain's next generation Antminers will undoubtedly ensure rapid growth and long-term investment for Riot's mining operations.
"This long-term purchase order marks a milestone in Riot's continued expansion of mining operations," said Megan Brooks, Riot's director of operations. "We have already positioned our existing fleet of miners as the leading public bitcoin mining company. By nearly doubling our planned hash rate capacity, we are taking a major step in increasing our share of the global hash rate distribution. We are proud of this achievement and remain focused on continuing to evaluate additional opportunities. in the space ".
———————-
Liked this article? Share it with others:






Follow us for the latest news and articles: