Bitcoin
LABS Group partners with Polygon to improve the quality of transactions for users on Ethereum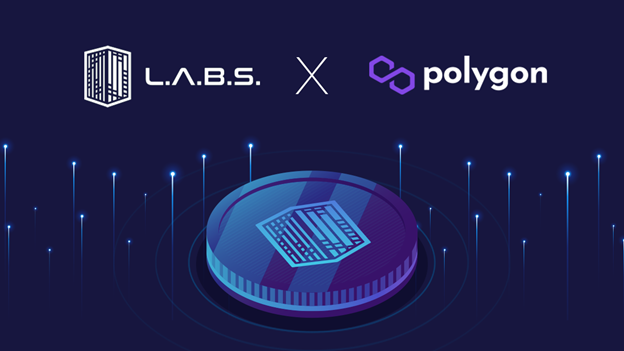 As you've heard, two good heads are always better than one. LABS Group has taken a step towards success by deploying a smart contract on the Polygon Network.
LABS Group is a real estate digitization ecosystem that includes advisory crowdfunding and security exchanges. Although digital investments have positive returns and an appreciation for capital, the hurdle has always been that the entry into these investments is very high. LABS Group aims to innovate ideas by digitizing real estate and making it fluid and easy to handle.
LABS, having been built on the Ethereum platform, has raised concerns regarding high gas fees in the network with increasingly heavy traffic. This complexity creates access barriers and discourages transactions for its users.
Polygon's integration with the LABS suite provides a secure solution for multiple users by allowing them to transact with lower gas fees. With this solution implemented, LABS users can also process transactions faster now. The solution is achieved by scaling the second layer of Ethereum on the Polygon network. Transactions using the scaling solution only require verification of Polygon's authentications rather than the Ethereum blockchain, resulting in a more cost-effective and straightforward transaction. With lower transaction fees and higher transaction speed, this new collaboration between the two could definitely impact not only the real estate investment industry but also the blockchain industry as a whole.
In addition, after the partnership, Polygon also killed two birds with one stone as they could gain more exposure and climb to the top of the cryptocurrency market by market capitalization – with developers and other users using its top-tier services in the near future.
This partnership is sure to bring both companies closer to mainstream adoption and achieve greater success in the industry together.
ABOUT LABS
LABS Group is a comprehensive real estate investment platform built on Ethereum. The idea of ​​LABS is very simple, the user can invest only $100 in any luxury resort of his choice. LABS looks into the property category of activities where it is fully liquid.
LABS accelerated this digitization process and opened the complex to investors to a wider retail audience. LABS offers all real estate developers an opportunity to enter this new market where it is possible for people who have not bought real estate before to do so. We make the real estate industry accessible to everyone including ordinary people.
about polygon
Polygon is the first good and easy-to-use design for scaling Ethereum. It is a modular framework for the former Matic platform that effectively turns Ethereum into an integrated multi-chain system (aka the Internet of the blockchain).
Polygon supports the creation of multiple applications due to its core component, the Polygon SDK.