Bitcoin
Limited edition luxury and lifestyle goods such as NFTs at Bling Market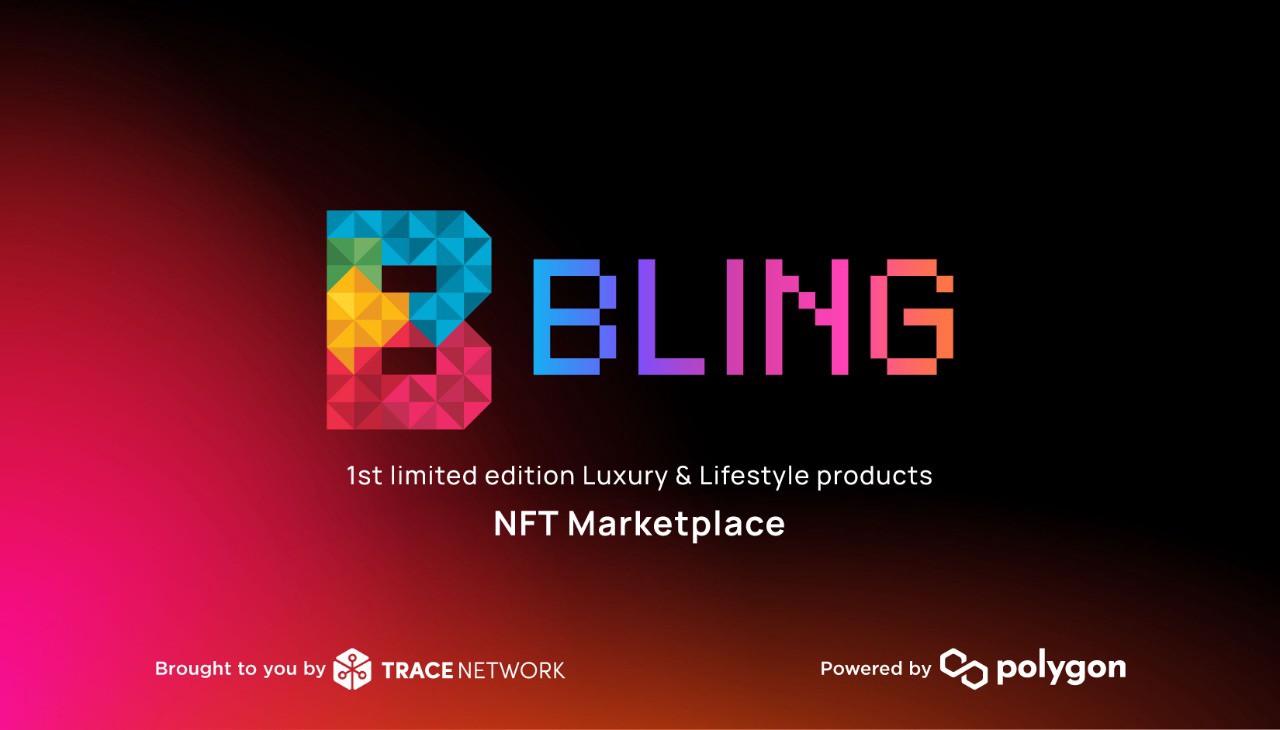 NFTs, short for non-fungible assets, are gaining popularity in the crypto space. Most NFTs in use today are either digital collectibles such as trading cards, or symbolic representations of digital content – such as digital artwork, music, or videos. In general, possession of these NFTs indicates true ownership of the product they represent.
However, the use of NFT does not stop there as it can also represent physical goods in the real world, and the realization of this is Trace Network – an Enterprise DeFi protocol based on NFT. The project recently achieved a milestone with the launch of Bling, the world's first marketplace for NFTs based on a limited edition luxury and lifestyle product.
Bling acts as a bridge between the physical and digital worlds by enabling designers and manufacturers to create NFTs that represent their limited selection of luxury and lifestyle goods. The NFTs can then be listed in Bling, allowing anyone interested to browse through the market and purchase the item of their choice. Bling also supports NFT auctions on the platform.
Anyone who buys NFTs on Bling Marketplace will own not only the digital representation of limited-edition luxury goods, but the physical goods as well. Once they own the crypto asset, they can either choose to hold it, trade it with others just like any other NFT, or redeem it on the Bling platform to have the actual physical product shipped to their address. Meanwhile, all transactions including buying, selling and owning an NFT as well as its accompanying physical product will be recorded on the blockchain.
Bling NFT Marketplace leverages Trace Network's enterprise-grade DeFi protocol, smart contract, and merchandise identification solutions, along with a comprehensive gasless Biconomy solution to provide a fully decentralized, transparent, and niche marketplace solution. Soon, Bling will be compatible with the Polygon Network.
Learn more from Bling Market on – https://medium.com/trace-network/introducing-bling-2e0dd14d6bb1