Bitcoin
The Amber Group announces a new referral program for the Amber app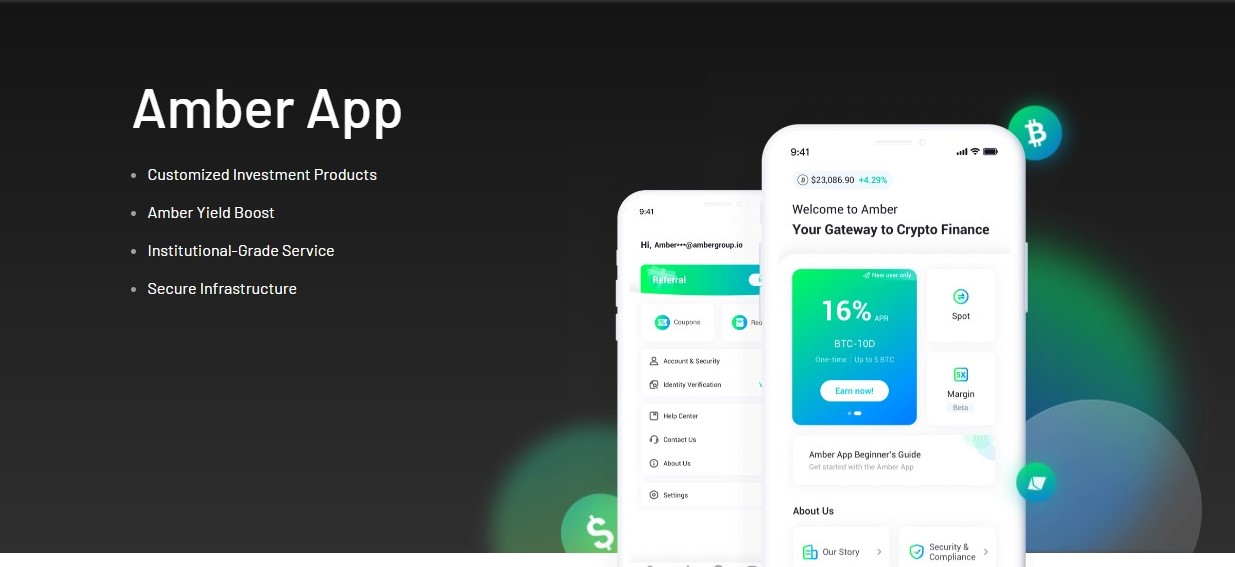 Upgrade supports new user registration privileges, improved referral program, and up to 5% APR on DOT/BNB tokens
amber groupThe leading cryptocurrency and technology company has announced new user privileges and an improved referral program on its popular crypto finance mobile app – Amber App. Starting today, new eligible users are eligible to receive $18 and up to 16% APR on BTC, ETH, and USD deposits.
In addition, existing Amber app users are now eligible to win an additional $10 per eligible referral, a bonus of 11% referral earning interest (excluding flex earning), and Yield boost Sign up, and up to 34% on trading commissions.
"Since the creation of the Amber Group, our goal has always been to provide our users with an unparalleled crypto financing experience," said Michael Wu, CEO of the Amber Group. "We now serve users of all levels and we hope our new user incentives and referral will encourage new crypto users to explore the suite of crypto offerings we have built. We look forward to adding more features and support for new tokens soon."
According to the Amber Group, while BTC and ETH remain the preferred crypto investments, the demand for DeFi tokens is booming. Amber Group has added DOT and BNB to flexi gain It allows users to earn up to 5% APR on their investments simply by depositing tokens into the Amber App wallet. The Amber Group plans to add more than a dozen new tokens to these investment features in the coming months.
In the past five months, the Amber app has seen a 4-fold growth with the number of registered users exceeding 100,000. The Amber app now supports three new languages, Japanese, Turkish and Russian in addition to English, Simplified Chinese, Traditional Chinese, Korean, Spanish and Portuguese. Users can also log into the app with their Facebook/Google account.
The Amber app is now available on App Store And the Google Play Store In more than 140 countries and regions.
Amber Group is one of the world's leading providers of crypto finance services, operating 24/7 with presence in Hong Kong, Taipei, Seoul and Vancouver. In 2019, the company raised $28 million in Series A funding led by Paradigm and Pantera Capital, with participation from Polychain Capital, Dragonfly Capital, Blockchain.com, Fenbushi Capital and Coinbase Ventures.