Finance
Finding peace in the midst of chaos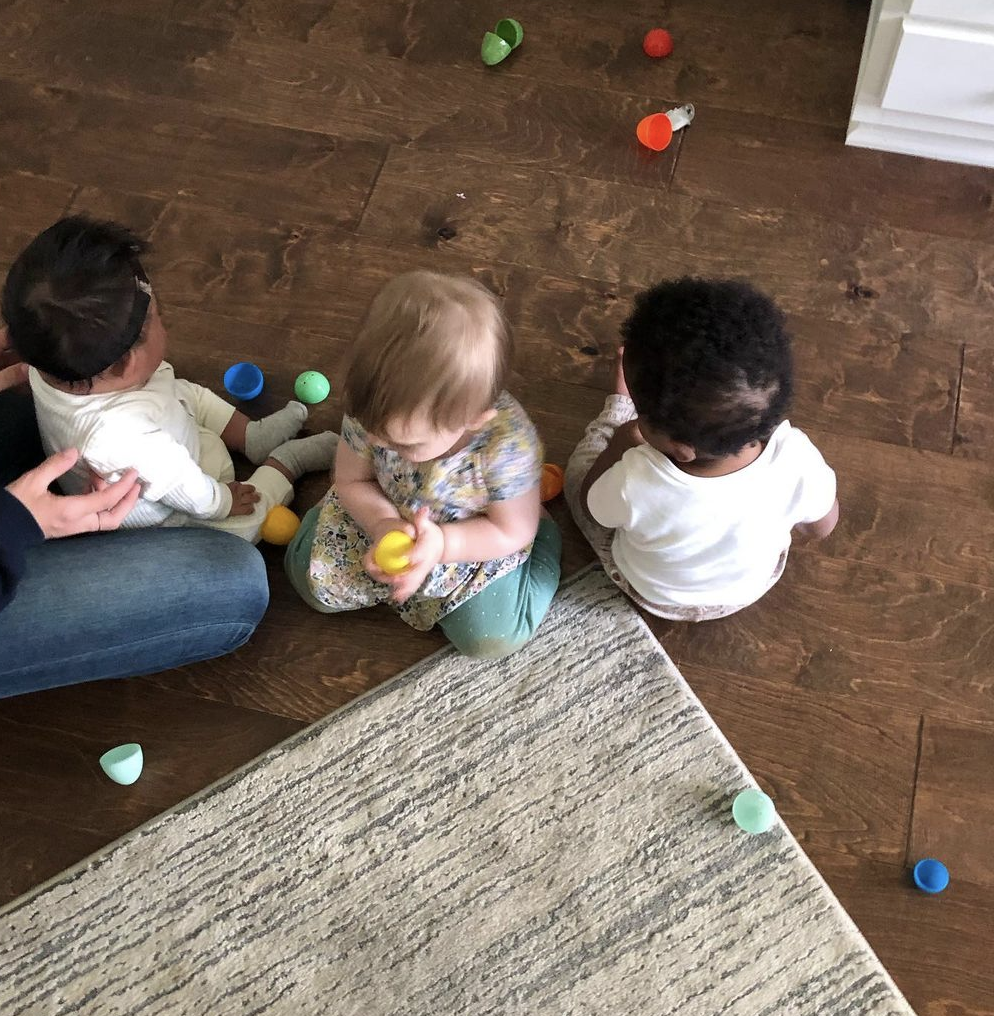 If you're going to our house any day at the moment, you'll likely find that there are dishes in the sink, crumbs on the counter, and children's toys on the floor. Maybe my bed wasn't made. I may not be out of my PJs yet. And it might smell like very recent diapers.
I will carry a child or run after a small child. I will always need to leave the room a few times to change a diaper, make a bottle, or try to calm a small, fussy baby.
There will likely be teens that come and go – some born, others spending time in our house all day or nights (the advantage of having an extroverted teen: you never know who's going to invite them!). I might look a little tired – because I haven't slept through the night in over a year. And my kids will surely ask a few times what they can have for a snack — and maybe tell them there are cereals to eat, but don't eat them whole because that's what we eat for dinner, too.
My hospitality muscles grew beyond what I thought I was capable of. My heart was beautifully broken and stretched. I was able to see the need in our community up close and in a personal way…and my priorities shifted seismically as a result.
I can't go back to live in a safe, sterile bubble anymore, shielded from needs and breakage…and I have no desire for it. One day, I might have a clean room, a clean bathroom, and get a good night's sleep the same day again. But for now, I see God's faithfulness, goodness, and grace appear to me every day – amidst the chaos and my weakness.
Yes, we have traded a quieter, calmer, and more orderly life for one that may seem a little chaotic and noisy (or a lot!)… However, I won't share the lessons we learned, the blessings we've lived, or the relationships we've built for anything!
Note: Please know that there is absolutely nothing wrong with having a clean bathroom and getting a good night's rest. This is just the season of life that God has called me to now and I want to embrace Him wholeheartedly and see the gifts and beauty in it!
In this episode:
[00:33] Audio broadcast equipment seems to be the new hot thing for teens. 😉
[01:52] We scored this for National Donut Day.
[04:28] Jesse is heading to camp with the guys.
[07:09] Water saves my life these days. You know why.
[10:13] I was reading slowly Don't miss the chance by Jenny Conyon.
[12:26] Learn the inspiration for this episode.
[16:47] I was thinking about how chaotic our house is at the moment but how peace fills our lives.
[18:15] Saying yes to God often means saying yes to chaos.
[21:18] I spend a lot of time in God's words and praying throughout my day.
[23:32] It is important to understand that you cannot say yes to everything. You have to rest.
[25:54] Why resting in God's love is imperative to finding peace in this chaos.
Links and resources:
How to listen to Crystal Pine Show
The podcast is available at ItunesAnd the AndroidAnd the Stitcher, And the spotify. you may Listen online through the live player here. Or, the easiest way to listen is to subscribe to a podcast with a free podcast app on your phone. (look for the instructions for How to subscribe to a podcast here.)
Ready to dive in and listen? Tap the player above or search for "The Crystal Paine Show" on your favorite podcast app.