Bitcoin
Low Risk – High Reward No Loss Lottery in DeFi Space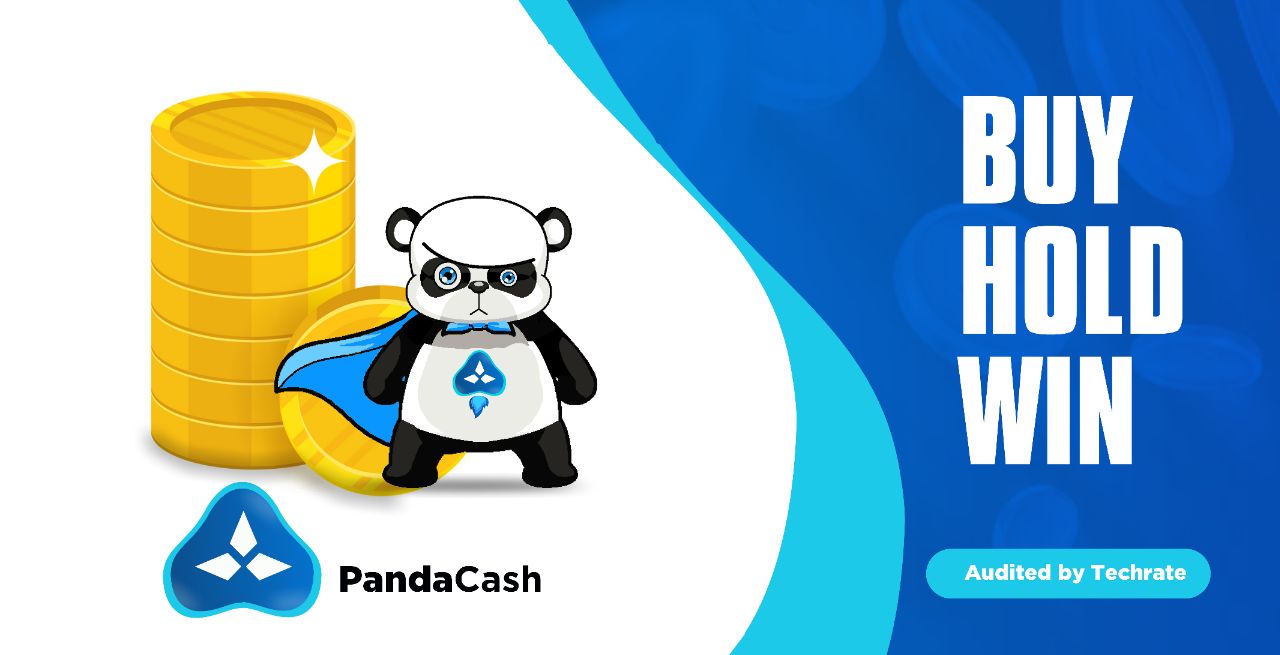 Decentralized Finance, DeFi for short – The blockchain-led revolution in the fintech space continues to grab the headlines. As platforms offering decentralized loans, insurance and other financial products continue to grow, applications of this technology in other industry sectors is an exciting proposition. Take advantage of this opportunity Panda cash, which is a lossless lottery system based on Binance Smart Chain that takes advantage of RFI token mechanics to encourage the community to trade the PANDA token by the community. In turn, it offers exciting returns and rewards that are much higher than traditional DeFi tools.
Lossless lottery is nothing new, as the concept has been in traditional finance for quite some time now. Also known as a prize-linked savings account in banking jargon, these accounts transfer a percentage of the interest payable on deposits into a prize pool that finances lottery payments for selected winners. PandaCash applies a similar concept, but in a much more rewarding way as the chance of winning the lottery is in addition to the fixed rewards which are generated based on the volume of transactions and are generally much higher than the returns through the traditional farming or hoarding process.
How does PandaCash work?
PandaCash is a DeFi project with a lossless lottery mechanism that implements instant distribution of revenue to PANDA holders in dollars upon creation. Created by a team of developers and crypto enthusiasts, PandaCash enables token holders to earn rewards by doing nothing. Yes that's right. All they have to do is keep at least $20 of PANDA and they will continue to earn a share of transaction fees collected across the network. The league lottery is an added bonus where one lucky community member wins the grand prize – a Tesla Model X.
PandaCash's incentive mechanism is supported by its network fee structure. The project established a 10% redistribution fee on liquidity within the network, which will be used to issue bonuses, maintain liquidity, and fund lottery pools. The lottery wallet collects 2% of all redistribution fees charged by the network, and once the lottery reaches the $100,000 mark, a lucky draw will be made to select a random winner. To ensure transparency, the lottery draw is carried out using the Chainlink Verifable Random Function (VRF) during the YouTube Live. In addition to the grand prize lottery drawing, PandaCash also holds a biweekly raffle where lucky winners get a brand new PlayStation 5 console.
Preserve the value of the token
As PandaCash starts with a maximum token supply of $100 trillion from PANDA, it has built a built-in mechanism that stabilizes value as adoption increases. The project is generous when it comes to rewarding and burning tokens to ensure long-term profitability for its community. With 50% of PANDA dollars in circulation, the project has a milestone-based burning program that correlates directly to market value. As the market cap grows, so will the number of tokens burned. In addition, 3% of every transaction on the PandaCash network, discounted as part of the redistribution fee (30% of the fee) is transferred to the liquidity pool and LP tokens are burned to ensure the cycle of liquidity continues while avoiding market oversupply of tokens as reward LP.
Ensure decentralization and security
The PandaCash community can be assured of the integrity of the platform and fairness of reward distribution, as well as a no-loss lottery, draws as a complete database, and smart contracts are audited and approved by Techrate.
In addition, the result of all lucky draws can be easily checked on the blockchain.
PandaCash is an innovative application of the Reflect Finance model designed to offer more than just a regular DeFi solution. It offers a low-risk – high-reward option for the crypto community, especially for those looking for long-term passive income generation options in the DeFi space.
Learn more about PandaCash at – https://pandacash.io/