Bitcoin
Global Antminer Instant Sales Announcement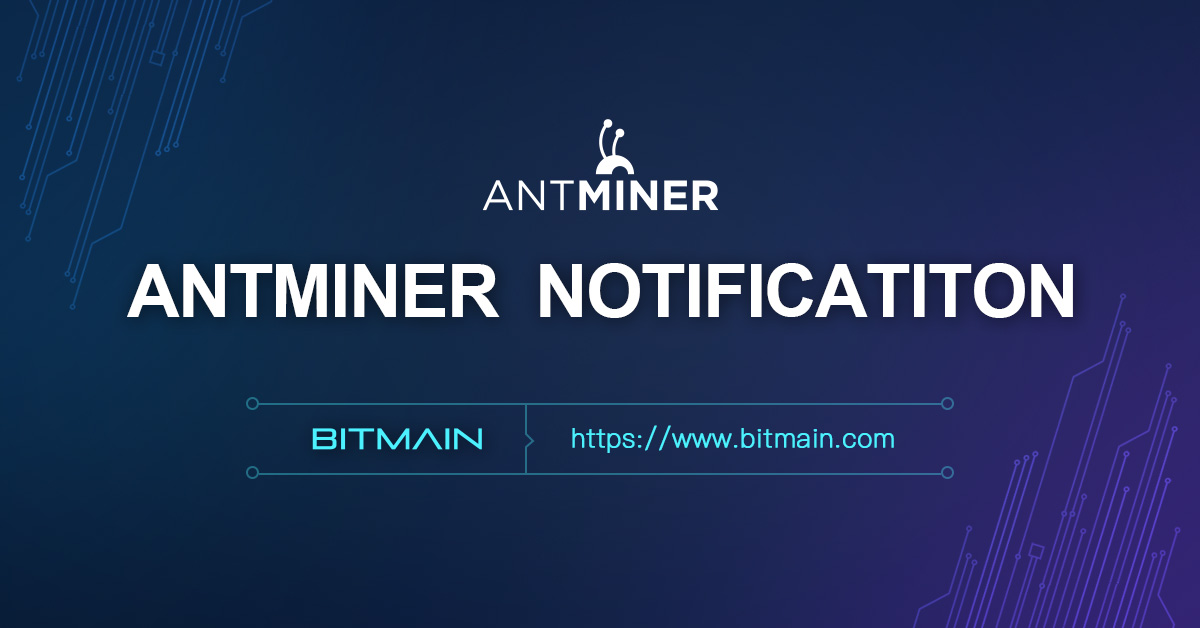 Dear valued Antminer users,
Recently, Chinese customers have been reselling miners to withdraw cash or reduce the time their mining hardware stays in China. However, setting up mining farms does not happen overnight, and the second-hand market is under pressure. To help the industry towards a smooth transition, Antminer has decided to temporarily suspend global spot sales.
Please note that customers who have already placed previous orders will not be affected. Bitmain will continue to sell futures orders from September onwards. Spot sales should be suspended from June to August.
At the beginning of the year, the market demand for miners was high, and the supply was low. Thanks to the efforts of Bitmain's R&D and supply chain teams, Antminer has achieved the increased production capacity of the future.
Facing difficulties during the pandemic, Bitmain employees rose to the last challenge and quickly traveled abroad to the United States, Canada, Australia, Russia, Belarus, Sweden, Norway, Kazakhstan, Angola, Congo, Indonesia, and other countries to help customers source high-quality energy sources for the industry.
Bitmain's development cannot be separated from its customer support. Bitmain adheres to the values ​​of "long-term, loyal, and win-win" while striving to deal with industry changes, together with our partners.
———————-
Liked this article? Share it with others:






Follow us for the latest news and articles: